With great appreciation to Hubbell Lighting Companies for their generous donation of thousands of dollars in light fixtures and consulting services, the Interior Design program has a new teaching tool. This public/private partnership is the latest addition to the Interior Design program's teaching arsenal. The lighting lab is in place and has been featured in a recent article in Hubbell's monthly newsletter. An excerpt of the article follows below: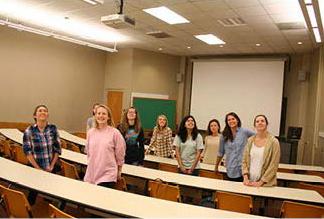 Jeanne Mercer-Ballard, an Associate Professor has been at Appalachian State University since 2004 where she teaches courses in interior design and lighting design. From the beginning of her time at the University, Prof. Mercer-Ballard was enthusiastic about finding a way to augment the interior design students' curriculum in lighting design. She was presented with the perfect opportunity to move forward with her vision at the IES Spring Conference in 2011 when she was put in touch with Hubbell Lighting.
"I know that for visual people, the best way to understand lighting is to see it applied," explains Prof. Mercer-Ballard. "The teaching lighting lab has been a dream of mine from the day I started at ASU, and we're all very grateful Hubbell Lighting agreed to partner with us to make this vision a reality. We bring the students to Hubbell Lighting's Lighting Solutions Center each fall so the partnership makes perfect sense." ....
"What's great is that we not only have one of the best lighting teaching labs in the country, but students' test scores have gone up, their design application is showing improvement and one student has just won a major lighting award since the retrofit," Mercer-Ballard says. "I'm sure there are other factors to that improvement, but the new lighting plays a big role in their understanding," she finishes with a smile.
To read a re-print of the full article click HERE or to read the original Hubbell, Inc. newsletter article click the link below and then go to the May 2014 issue.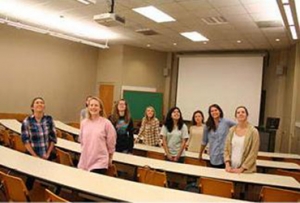 Tags: