Alumni
How to Give Back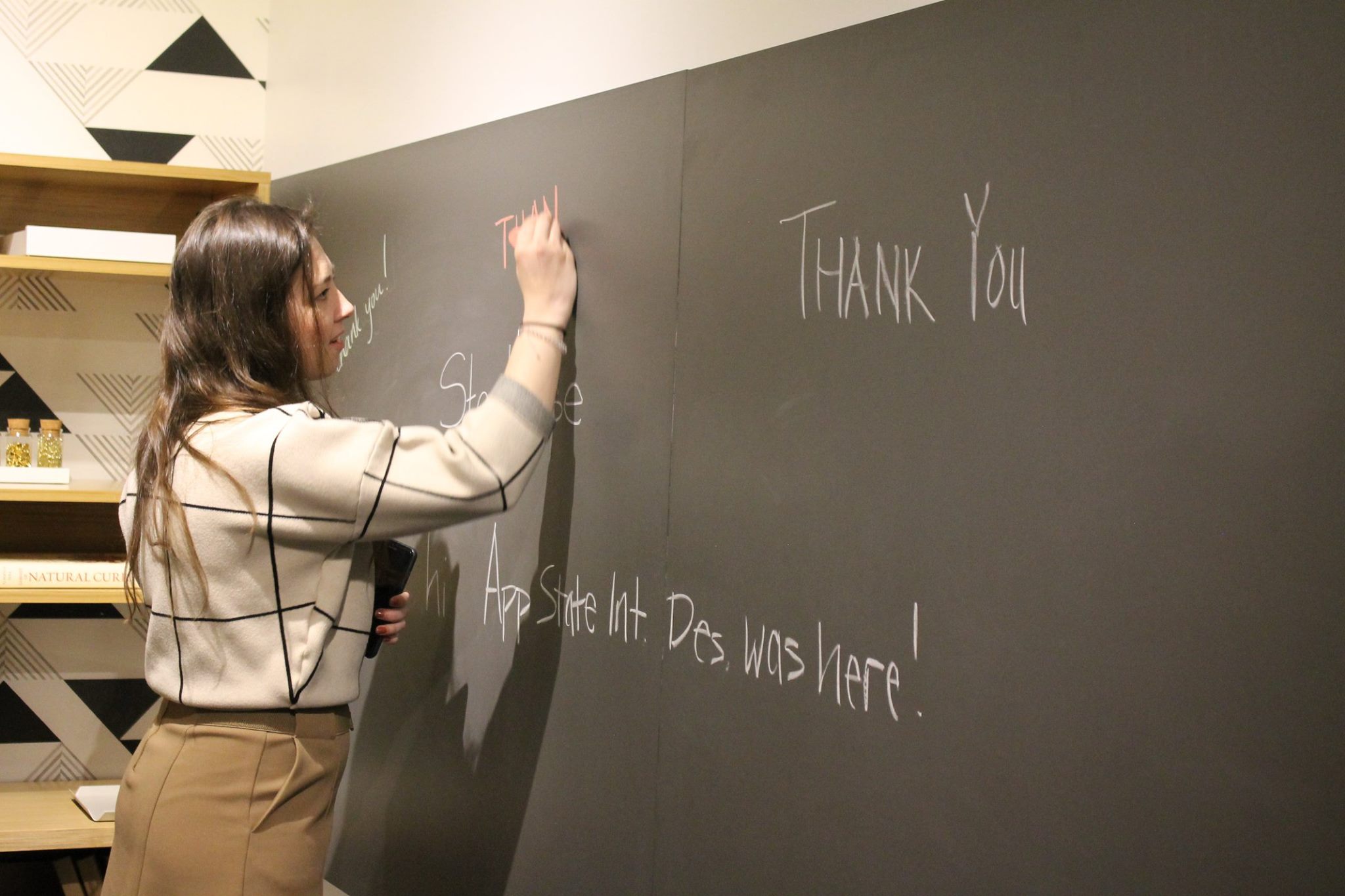 There are many opportunities to support programs within the College of Fine and Applied Arts. Please contact Laura Laughridge in University Advancement at 828-262-6177 or hlaughridgelr@appstate.edu for assistance in matching your interests with the college's activities.
Interior Design - Give Now or Contact Chelsea Helms (helmscr@appstate.edu) if you would like to hear about specific initiatives that you could support.
How to Stay In Touch
Please keep in touch with the Interior Design Program through the following channels:
How to Share a Job Announcement
Feel free to email the faculty if you have input or job announcements that we can post.
Visit us whenever you visit Boone! Please share your good news with us! Tell us about your new jobs, promotions, professional exam status, marriages, births, and other good news. We want to share your successes.
Alumni Spotlights

Oct 7, 2019
WINNER OF THIS YEAR'S IIDA Carolinas SHINING STAR AWARDHannah Downs | Class of 2019 B.S in Interior Design at Appalachian State UniversityHannah Dow...

Jul 18, 2013
Read a recent article about the direction of Interior Design Education....