Welcome to the Interior Design Program
The interior design program is a four‐year, professional degree program that leads to a Bachelor of Science in Interior Design degree. Our curriculum provides an educational foundation that prepares students to enter the interior design profession and positions the student to seek professional status through the National Council for Interior Design Qualification (NCIDQ) exam as well as state‐specific licensure. The program combines lecture and studio courses and is a balance of theoretical and pragmatic approaches. Environmental responsibility in design is a focus of the program and is woven holistically throughout the curriculum. The program is located within the Department of Applied Design in the College of Fine and Applied Arts. The program is accredited by the Council for Interior Design Accreditation (CIDA) and by the National Association of Schools of Art and Design (NASAD).
We encourage our students to:
Push the boundaries
Take risks
Explore
Experiment
Be thoughtful designers
Try something new
Step outside boundaries of comfort
Think outside their own experiences
Grow, evolve, and continually change
Consider meaning, context and history
Be able to make informed design decisions
Think critically
Appropriately defend design decisions
Be globally aware
Be culturally sensitive
Latest News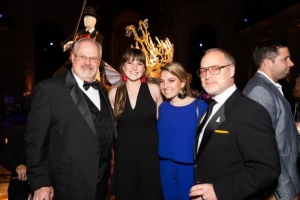 Caroline DiBerto and Cassie Hutchens, both seniors enrolled in Appalachian's Department of Applied Design interior design program, have rece
Appalachian State University's interior design program in the Department of Applied Design has been ranked as a DesignIntelligence 2018 &ldq...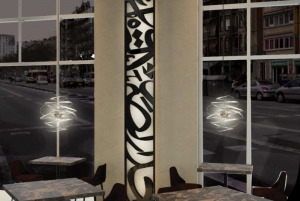 Ally Mangini, an interior design student at Appalachian State University in North Carolina, won a 2018 SOURCE Award for her lighting design...